The Festival au Désert is a musical project that from 2010 has created a network for contemporary creation between Africa, the Mediterranean and Europe, starting from the collaboration between the Festival au Désert in Essakane (Mali) and Fondazione Fabbrica Europa. The tenth edition will have an itinerant development in Florence and will bring to the Manifattura Tabacchi, the Murate spaces and the Spiaggia sull'Arno some of the most representative musicians of nomadism in music, in particular from Mali, Sahara and the Mediterranean.
Among the protagonists, the Moroccan gnawa master Majid Bekkas engaged in a new production with the African-American drummer Hamid Drake and the Sardinian musician Gavino Murgia.
From Mali, although the band brings together musicians of different origins, one of the most representative groups of the desert blues, Tamikrest.
Godmother of the festival, the Tuareg Fadimata Walet Oumar, activist for the rights of her people, who along with her all-female group, Tartit, brings the fascinating desert atmospheres to Florence.
Almar'à, the first multi-ethnic orchestra of only women in Italy, will present music and songs from all over the world, in the sign of the encounter between cultures. The orchestra will work in the days before the festival to some workshops with local communities, will shoot a video clip edited by director Francesco Cabras in the spaces of Le Murate and will finally perform at the Spiaggia sull'Arno, after the encounter with the Fondazione Pianoterra which supports the project.
The opening of the Festival will be with the last cinematographic creation of the Orchestra di Piazza Vittorio, "Il Flauto Magico" (The Magic Flute), in the Puccini Garden of Manifattura Tabacchi, presented by director Gianfranco Cabiddu and director Mario Tronco.
PROGRAMME
MON JULY 8 > WED JULY 10
Le Murate. Progetti Arte Contemporanea (Piazza delle Murate, Florence)
Shooting of the videoclip Almar'à by Francesco Cabras
WED JUL 10
Manifattura Tabacchi (Via delle Cascine 33-35, Florence)
h 20.30 Encounter with Mario Tronco and Gianfranco Cabiddu
h 21.30 film ORCHESTRA DI PIAZZA VITTORIO "Il Flauto Magico"
THU JULY 11
Spiaggia sull'Arno (Piazza Poggi, Florence)
h 20.30 "Women and the Mediterranean", encounter with Leila El Houssi
h 21.30 ALMAR'À – l'orchestra delle donne arabe e del Mediterraneo
FRI JULY 12
Spiaggia sull'Arno (Piazza Poggi, Florence)
h 19.30 "Tuareg", encounter with Fadimata Walet Oumar
h 20.30 TARTIT
h 21.30 GAVINO MURGIA / HAMID DRAKE/ MAJID BEKKAS
h 22.30 TAMIKREST
Photogallery
[photos: Marco Caselli Nirmal]
Festival au Désert is a project by Fondazione Fabbrica Europa
with the support of Comune di Firenze / Estate Fiorentina 2019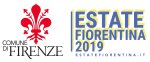 Regione Toscana, Ministero per i Beni e le Attività Culturali, Fondazione Cassa di Risparmio di Firenze
and the collaboration of Manifattura Tabacchi, Puccini Garden, Le Murate. Progetti Arte Contemporanea, Spiaggia sull'Arno.