An encounter between two representatives of the Italian sound scene, Massimo Pupillo from the Rome group Zu, and Stefano Pilia, once part of the Massimo Volume and now making his contribution to the Afterhours, Manuel Agnelli's band with whom he records and plays on tour. Together with Jessica Moss, they will touch upon sound territories as evocative as they are full of dark strata, in a mix of sounds and voices that unveil new undertones.
Montreal violinist Jessica Moss has performed and recorded with a wide spectrum of ensembles over the last two decades. Best known as a permanent member of Thee Silver Mt. Zion Memorial Orchestra, she was also a founding member of avant-klezmer group Black Ox Orkestar, recorded and toured with the Vic Chesnutt band for the two albums released on Constellation, and worked extensively with Carla Bozulich Evangelista. She has also performed and recorded as a guest with many of Montreal's best known artists, most recently with Big|Brave on their acclaimed 2016 record for Southern Lord.
She was featured in Jem Cohen's Empires of Tin project, and joined members of Godspeed, Fugazi, White Magic and Dirty Three to perform the live score to Cohen's film "We Have An Anchor" in various locations at Europe and the USA. Most recently she has been collaborating and performing with the band Laniakea, featuring Daniel O'Sullivan (Ulver, Grumbling Fur, Æthenor, This Is Not This Heat) and Massimo Pupillo (Zu).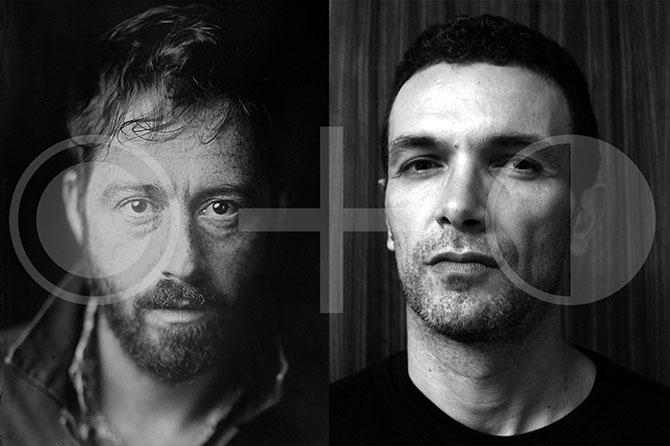 Stefano Pilia and Massimo Pupillo met a dozen years ago in Bologna. Pupillo knew Pilia for his work with 3/4 Had Been Eliminated and started with him a collaboration: a European tour and the recording of an album with David Tibet of Current 93. Pilia goes to find Pupillo in an indigenous village Shipibo of the Peruvian Amazonia, and during one night they recorded a "ghost guitar" that will appear in Pilia's solo album "Blind Sun New Century Christology". Little by little the two musicians start to record home sessions, mainly acoustic, which form their first album in duo, "Dark Night Mother" that will be released in May 2018. "Dark Night Mother" can count on the vocal contribution of four women (Olivia Arebalo and Lucinda Mahua, two Amazonian shamans, Alexandra Drewchin, a New York singer, and Sandra Canessa, a painter from El Salvador), who represent the figure of the mother as a topos of the generative archetype.