Vieux Farka Touré has grown in the Sahara Desert, between Bamako and Niafunké, and since he was a boy, he was deeply influenced by the music of his father, the unforgettable Ali Farka Touré. The "blues-man of the desert", who died in 2006, was a true icon of the music of Mali: he released many records, collaborated with Ry Cooder in the Grammy Award-Winning album Talking Timbuktu and actively participated in the documentary about the origins of blues "From Mali to Mississippi", directed by Martin Scorsese.
Following in his father's footsteps, Vieux Farka Touré studied music at the National Institute of Arts in Bamako and quickly became a virtuoso of guitar. The experience on stage came as a musician in the group of kora player Toumani Diabaté. In 2005 the American producer Eric Herman offered him a contract for his first album.
Since then Vieux has become an eclectic and curious artist, who tries with every new project to expand his horizons and embrace new challenges, reinforcing his reputation as one of the most talented and innovative musicians of the world.
Vieux Farka Touré, vocals and guitar
Valery "Valess" Assouan, bass
Yannick Kouassi, drums
within "La Francia in scena", artistic season of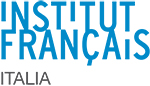 realized on the initiative of the Embassy of France in Italy, with the support of Institut français and Ministère de la Culture et de la Communication, Fondazione Nuovi Mecenati, Sacem Copie Privée, European Commission (Creative Europe) and Ministero dell'Istruzione italiano dell'Università e della Ricerca – Afam (MIUR – Afam).
Next
FANFARA STATION IN CONCERT
with Marzouk Mejri (Tunisia), Charles Ferris (USA), Ghiaccioli & Branzini