The proposed workshops aim to develop moments of meeting and exchange of creative practices thanks to a rich proposal of young choreographers and international masters, offering participants an important training opportunity and at the same time the opportunity to attend some unique shows.
PROGRAMME
Tue, May 7 – Fri, May 10, 2019 h 10:00 – 17:00
ER GAO (China)
PARC Performing Arts Research Centre, Piazzale delle Cascine 5 – Firenze
Polli d'allevamento
Polli d'allevamentois the new project of the choreographer Er Gao, a continuation of the video project "This is a chicken coop" focusing on the wild modernization / urbanization process that took place in China over the past 30 years.
The workshop is divided into two parts, a physical-practical one and a conceptual-creative one, which will be carried out in parallel. Through techniques of acceleration / deceleration, tension / relaxation / segmentation of the body, circulation of qi (energy), the choreographer will guide the participants to a different relationship with space. In the creative part, the participants and the choreographer will discuss together the concept of "breeding chickens", both in two geographically and culturally different contexts (China and Italy) and in a common context (dance). The result of the workshop will be presented to the public.
Dancer and choreographer, Er Gao uses dance, film, installation and other creative strategies. Graduated from the Academy of Performing Arts in Hong Kong, in 2007 in Canton he founded the ErGao Dance Production Group (EDPG) which works in particular on dance theater, public art and dance education. Between 2008 and 2012 he was invited to participate in projects with international dance companies including Rubatu Tanz (Germany), Angie Hiesl and Roland Kaiser (Germany), Limitrof Company (France), Emio Greco | PC (Netherlands). Since 2012 he has received commissions from various organizations and festivals including Ibsen International (Norway), Hong Kong Arts Festival, Jumping Frames Dance Film Festival, Guangdong Modern Dance Festival, Guangdong Modern Dance Company, DPAC Dance Company (Malaysia), Shanghai Ming Contemporary Art Museum. In Italy he participated in GenderBender Festival 2015 with Disco-Teca. He is currently in Zurich for a creative residency supported by Pro Helvetia.
Tue, June 4 – Thu, June 6, 2019 h 10:00 – 13:00
ANDRÉANE LECLERC – NADÈRE ARTS VIVANTS (Canada)
PARC Performing Arts Research Centre, Piazzale delle Cascine 5 – Florence
Contortions: opening, expansiveness and movement of the spine
Contortion is a bodily technique based on constant dialogue with the body, which seeks openness rather than a willingness to bend. Without ever rejecting the limits, we learn to collaborate with them in total respect for the body: our tool, our partner. This workshop aims to demystify the contortion and make it accessible to all, sharing a technique that avoids possible injuries and is focused on active flexibility exercises and deep stretching of the hips and the back. This workshop is aimed at all artists who want to improve, use or control their own flexibility, immerse themselves in the inner sensation of the body and open up to a new approach using this knowledge.
Choreographer-director and performer, Andréane Leclerc is interested in human encounters that bring her into processes and interartistics, beyond disciplinarity. In an approach that deconstructs the spectacular, she seeks a material body devoid of form that evolves in sensation rather than sensationalism. Inspired by her 20 years of circus practice, she thinks contortion as a philosophy and not as a skill. In 2013, she obtained a master's degree from the theater department of UQAM treating of the dramaturgy of the contortionist body. That same year, she founded the Nadère arts vivants company with her partner, Geoffroy Faribault, in order to continue her practice of research on the body by creating conceptual stage works (Di(x)parus, InSuccube, Bath House, Cherepaka, Mange-Moi, The Whore of Babylon, Sang Bleu).
Mon, June 17 – Tue, June 18, 2019 h 10.00 – 13:00
HEMABHARATHY PALANI (India)
PARC Performing Arts Research Centre, Piazzale delle Cascine 5 – Florence
Kuchipudi technique
The workshop is focused on Kuchipudi, one of the classical styles of Indian dance that originated in a village of Krishna district of Andhra Pradesh.
The dance performance begins with the sprinkling of holy water and the burning of incense. Other rituals are performed, the goddesses of learning, wealth, and energy are invoked, and the characters are introduced, together with songs concerning their function in the performance.
The technique of Kuchipudi makes use of fast rhythmic footwork and sculpturesque body movements. Stylized mime, using hand gestures and subtle facial expression, is combined with more realistic acting, occasionally including dialogues spoken by the dancers.
An award-winning choreographer and dancer, Hemabharathy Palani is one of the most promising talents in contemporary dance today. Known for her fluidity and musicality, Hema is a dynamic choreographer and performer. On stage, her focus is hypnotic, drawing her audience into the story she weaves with her gracefully articulated movements. She has travelled to some of the biggest contemporary dance venues including the Barbican Centre (London), Mercat de les Flors (Barcelona) and Critical Path (Sydney). Currently, she is the Rehearsal Director at the Attakkalari Centre for Movement Arts, Bengaluru, where she also works as a choreographer, teacher, and performing artist with the Attakkalari Repertory Company.
Wed, June 19 – Thu, June 20, 2019 h 10:00 – 13:00
SHAMEL PITTS and MIRELLE MARTINS – SHAMEL PITTS COMPANY (USA, Brazil)
PARC Performing Arts Research Centre, Piazzale delle Cascine 5 – Florence
The efficiency for strangers to become partners
The workshop is based on the research that Mirelle and Shamel arrived at in the creation of Black Velvet.
The workshop delves into listening to what is between us, inside of us, and around us, In an effort to allow similarities and difference to exist. It jumps into high levels of connection and endurance. It shares on the finding of small gestures that connect to a bigger picture of the moment.
Shamel Pitts is a performance artist, dancer, spoken word artist, and a teacher. He was born in Brooklyn, New York and began his dance training at LaGuardia High School for Music & Art and the Performing Arts and continued, simultaneously, at The Ailey School. Shamel then went on to receive his BFA in Dance from The Juilliard School (receiving the Martha Hill Award For Excellence In Dance) and began his professional dance career with BJM_Danse Montreal and Mikhail Baryshnikov's Hell's Kitchen Dance. Shamel continued his career with Batsheva Dance Company for 7 years. He is a teacher of Gaga, the movement language created by Ohad Naharin, and has taught for both Batsheva Dance Company and The Young Ensemble. Shamel is currently teaching at Harvard University and The Juilliard School. He is also performing with Sharon Eyal and Gai Behar's L-E-V Dance Company. He received a 2018 Princess Grace Award in Choreography.
Tue, July 2 – Thu, July 4, 2019 h 10.00 – 13:00: Workshop
PARC Performing Arts Research Centre, Piazzale delle Cascine 5 – Florence
Fri, July 5, 2019 h 19: Public presentation of the results of the workshop
Chiostro Grande di Santa Maria Novella, Piazza Santa Maria Novella 18 – Florence
T.H.E DANCE COMPANY (Singapore)
Hollow Body
Hollow Body is a methodology based on improvisation used in T.H.E Dance Company, to help performers recognise the different states of mind, heart and body, involved in movements. Through simple exercises which release unnecessary tension, one seeks to tap into a deeper understanding of the individual self.
Learning how to produce and channel organic energy in its sincerest form is central to the concept of 'Hollow Body'; the consciousness of evoking movement and impulses from deep within the body to create new expression.'
Founded in 2008 by Artistic Director Kuik Swee Boon, T.H.E Dance Company has become a household name in Singapore and the region, having commissioned and performed at most major local arts festivals and in prestigious international festivals such as Les Hivernales Festival in Avignon, France; Oriente Occidente Festival in Rovereto, Italy; SIDance Festival and Seoul Performing Arts Festival in South Korea; Beijing and Guangdong Dance Festival in China.
Described as a dance company 'at the top of its game', with its unique brand of highly physical and kinetic works, T.H.E digs deep into the universal human experience. At the heart of its works lies a connection with heritage and collective history as Singaporeans, juxtaposed with incisive, insightful observations on modern society.
Founder and Artistic Director of T.H.E Dance Company and the M1 CONTACT Contemporary Dance Festival (Singapore) and co-Artistic Director of Malaysia's D'MOTION International Dance Festival 2013 – 2015, Swee Boon Kuik was the first Asian principal male dancer with Spain's Compañia Nacional de Danza (CND) from 2002 – 2007. During his career with the CND, he worked mainly with Nacho Duato as well as renowned choreographers like Jiri Kylian, Mats Ek, Ohad Naharin and Wim Vandekeybus. Prior to joining the CND, he began his dance career in 1990 with the Singapore People's Association Dance Company and Singapore Dance Theatre.
Kuik's exceptional artistry led him to receive a nomination in 2003 or the Benois de la Danse Award. In 2007, he was awarded the Young Artist Award from the National Arts Council of Singapore (NAC). He founded T.H.E Dance Company in September 2008. Since its establishment, T.H.E has quickly ascended to become a well-known company locally and in Asia. His critically acclaimed works include Silence (2007), As It Fades (2011), collaboration works RE:OK…BUT (2011) and Above 40 (2015) were recognised as amongst the best of shows in their respective years. Kuik's works have also toured to prestigious international estivals, including festival-closing performances at the Les Hivernales festival in Avignon, France. In 2016, Kuik initiated and continues to develop the "hollow body" methodology for T.H.E'st training system and performances.
Mon, July 15 – Wed, July 17, 2019 h 10:00 – 16:00: Workshop
PARC Performing Arts Research Centre, Piazzale delle Cascine 5 – Florence
Wed, July 17, 2019 h 18:00: Public presentation of the results of the workshop
Parco delle Cascine – Florence
IRÉNÉE BLIN / DANIELE MARRANCA – CADMIUM compagnie (France)
Laban notation – from the choreographic score to the performative protocols
Theoretical-practical path with final performance
The workshop focuses on the Laban notation (or kinetography), a writing system published in 1928 by Rudolf Laban that allows to analyze human movement and to preserve a memory for subsequent transmissions and interpretations.
The language is constituted by the integration of some notions such as level, direction, orientation, breadth, strength …
The theoretical and practical course deals with the basic principles of the notation technique, its use in the context of twentieth century choreographic works, the developments in contemporary choreographic work up to the use in the performative act.
At the end of the training course there will be a collective performance with the workshop participants.
The workshop is aimed at dancers, performers and movement professionals.
CADMIUM is a Franco-Italian company, founded in 2002, which develops transdisciplinary artistic projects (dance, music, theatre, literature, visual arts, video, etc.) by the artists Irénée Blin, choreographer and notator, and Daniele Marranca, transdisciplinary artist and director. CADMIUM creates live shows, urban performances, exhibitions, concerts, participatory actions aimed at a wide audience as well as workshops and courses.
Workshop in collaboration with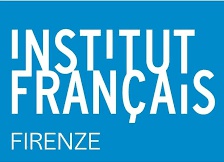 Registration fee
The registration fee for each workshop is € 100 which include a card which allows 10 free entries to dance performances of the Fabbrica Europa Festival and the Florence Dance Festival: at PARC Shamel Pitts (18-19 June), Cristina Kristal Rizzo (19-20 June), Giuseppe Muscarello (20-21 June), Barbara Berti (21 June), Compagnia Simona Bucci (6 July); at t Chiostro Grande di Santa Maria Novella Kibbutz Contemporary Dance Company 2 (1 July), T.H.E Dance Company (6 July), Les Ballets Trocadero de Monte Carlo (9 July), FloDance 2.0 (11 July), Kinesis Contemporary Dance Company & Alleyne Dance (12 July).
To take full advantage of the card, we recommend registering as soon as possible.
Participants to Notazione Laban – dalla partitura coreografica ai protocolli performativi workshop will have 4 free admissions to the shows of Florence Dance Festival FloDance 2.0 (July 11) and Kinesis Contemporary Dance Company & Alleyne Dance (July 12) at Chiostro Grande di Santa Maria Novella in Florence.
Registration procedure
Enrollment must be sent by e-mail to the address fabbricaeuropa.workshop@gmail.com indicating in the subject "Iscrizione workshop + name of the artist" and attaching your own curriculum vitae.
Info
fabbricaeuropa.workshop@gmail.com
Tel. (+39) 055 2638480