Fabbrica Europa/PARC Performing Arts Research Centre, in collaboration with Nuovo Balletto di Toscana and Compagnia Simona Bucci/degli Istanti, organizes a cycle of contemporary dance and Butoh workshops with international choreographers with the aim of developing training processes and creating opportunities of meeting and exchange of practices addressed to performers and professional and non-professional dancers.
The worshops take place from June 10 to July 15, 2022
Yumiko Yoshioka (Japan/Germany) | June 10-12
Fabian Thomé (France) | July 2-3
Lise Vachon (Canada/Belgium) | July 9-10
Philippe Kratz (Germany/Italy) | July 15
WHERE
PARC Performing Arts Research Centre – Piazzale delle Cascine 7, Florence
FEES
One day workshop: 50€ / Two days workshop: 100€ / Three days workshop: 150€
Special reductions are available for those who will participate in several workshops.
For more information: fabbricaeuropa.workshop@gmail.com
Participants will also be offered the opportunity to attend the rehearsals of some of the dance shows scheduled by Fabbrica Europa and in creative residency at PARC.
HOW TO REGISTER
Registrations must be made via email to fabbricaeuropa.workshop@gmail.com writing in the subject "Workshop registration + name of the choreographer" and attaching an artistic curriculum vitae.
INFO
fabbricaeuropa.workshop@gmail.com / (+39) 055 2638480
PROGRAMME
---
June 10 – 12, 2022 h 12.30-18.00
YUMIKO YOSHIOKA
WORKSHOP FOR PROFESSIONAL AND NON-PROFESSIONAL DANCERS AND PERFORMERS
The workshop with Yumiko Yoshioka, active for decades in the panorama of European and world Butoh, will develop in a first part with a work of sensitization and training through Butoh and Noguchi Taiso practices to achieve a freedom of expression and a quality of movement that are deeply connected both with the imagination and with the body. The second part will focus on improvisation. Each participant will be able to follow according to their characteristics and abilities through a path in which the body will be stimulated and explored in its expressive abilities.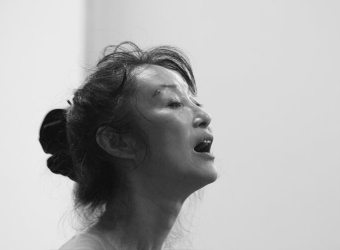 Yumiko Yoshioka is a Japanese Butoh dancer and choreographer from Tokyo. Since 1988 she has been based in Germany. is a former member of Ariadone, the first female Butoh company. In 1978, she performed with Ko and Carolotta in Paris, Le Dernier Eden, the very first Butoh performance to be presented in a public theatre outside Japan.
In 1988 she met Minako Seki and delta Ra'i in Berlin, with whom she founded Tatoeba Théâtre Dance Grotesque. In 1994, she met JoaXhim Manger and Zam Jhonson. Together they founded Ten Pen chii Art Labor, an interdisciplinary and experimental art formation.
In 1989 she started to develop her own form of bodywork and teachher methods internationally.
Registrations deadline: June 6, 2022
Fee: 150€
---
July 2 – 3, 2022 h 11.00-15.00
FABIAN THOMÉ (France)
WORKSHOP FOR PROFESSIONAL DANCERS
The workshop will start by awakening the body with breathing exercises, working from the joints towards movement, with a scale of 0 to 10, to be able to flow and unify the breath with the movement in a natural way. The work will continue investigating and looking for different ways of using the ground, working on different qualities of movement, dynamics, space to know the limits of the body and be able to express actions reaching different states. In a second part, participants will work mainly on different improvisation practices with a main concept, "Transformation", using three transforming instruments at the same time: body, mind and space. "The body is the vehicle to be in the world, and the mind its creative power.", says Fabian Thomé. Thus, the body is transformed into a kind of message that is constantly written, read, transcribed, erased and rewritten.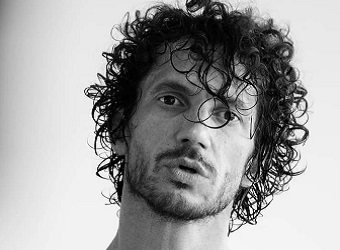 Born in 1981 in Saint Jean de Luz (France), Fabian Thomé is a dancer, choreographer and teacher. He trained at the Real Conservatorio Profesional de Danza Madrid until 2004, to be a Graduate of Spanish Dance and Flamenco. He continues his career integrated in the best flamenco companies and working with Joaquín Cortés, Company Rafael Aguilar and others. In 2012, Franco Dragone, director of Cirque de Soleil, invited him to participate as a choreographer and dancer in his latest production "TABOO" in Macau. He has also worked Jean Philippe Dury, Sharon Fridman and Carlos Fuentes. In June 2015 he joined the company Eastman directed and choreographed by Sidi Larbi Cherkaoui and since then he has participated in several Eastman Productions projects. In recent years, thanks to his collaboration with Eastman and his development as a choreographer, he has been guest lecturer at various European institutions such as ARTEZ Arnhem and Conservatorio Superior of Madrid, among others.
Registrations deadline: June 26, 2022
Fee: 100€
---
July 9 -10, 2022 h 11.00 -15.00
LISE VACHON (Canada/Belgium)
WORKSHOP FOR PROFESSIONAL AND NON-PROFESSIONAL DANCERS AND PERFORMERS
In this workshop participants will experience a range of possibilities to open spaces within and around the body, accessing freedom of movement and creative tools to develop their dance language. The work will start with a contemporary technique class or warm up, allowing circulation and breath to release mobility in the articulations. Finding volume and suspension in the body, accessing flow of movement and directing energy towards expansion. The class will evolve in a progressively dynamic range, through guided exercises and improvisations, allowing personal movement to emerge. Further connecting to senses and stemming from contrasting artistic influences, tools will be shown to allow each dancer to develop a personal signature and to expand their choreographic language or compositional choices.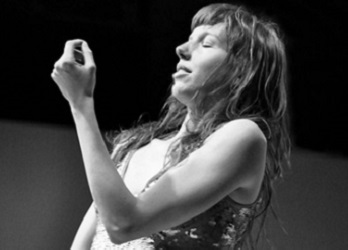 Lise Vachon is a dancer, choreographer and teacher of Canadian origin, based in Belgium. After graduating from Parts in 2000, she has worked as a dancer and choreographic assistant with several artists including Arco Renz, Anne Teresa de Keersmaeker/Rosas, Michèle Noiret, Fré Werbrouck and currently with Marc Vanrunxt as part of the artists of Kunst/Werk. Within her career she has created pieces, performed internationally and has taken part in many projects involving musicians, singers or actors in opera or other musical or theatrical forms. In parallel she has developed her own teaching practice and pedagogical work in contemporary dance. Since 2014 she is working as a tutor and faculty member at PARTS in Brussels. She is also a teacher and advisor in the Dancing Kids program at Rosas.
Registrations deadline: July 3, 2022
Fee: 100€
---
July 15, 2022 h 16.30-19.30
PHILIPPE KRATZ (Germany/Italy)
WORKSHOP FOR PROFESSIONAL DANCERS
The starting point of the workshop will be the duet Open Drift created for the SWANS NEVER DIE project which aimed to revisit the iconic solo La morte del cigno by Michel Fokine for Anna Pavlova (1905). The focuses on the research for a movement that seems to slide, float and get lost in space, always maintaining its formal concreteness. Muscle malleability and bone density will be used as opposite poles of thought, but also as two qualities that condition each other and require each other. The idea is that of a game: a continuous manifestation and dissolution trying to shape time on the one hand, and to relate to the surrounding space on the other.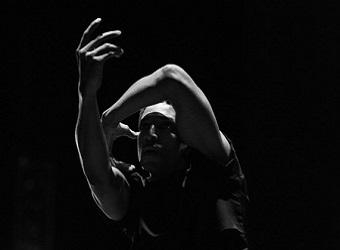 Born in Leverkusen (Germany) in 1985, after first experiences on stage for the project of dance theatre "Bühnenkunst", in 2002 Philippe Kratz began his classical and contemporary dance studies at École supérieure de danse du Québec, Montréal. He continued his studies at Staatliche Ballettschule Berlin. From 2006 to 2008 he danced as a soloist in the Dortmund Ballet under the direction of Xin Pen Wang. In August 2008 he joined Aterballetto. For the company he created Lettres d'amour, SPRING, Sentieri, L'eco dell'acqua and the duet #hybrid. In 2017 he created Phoenix In 2018 he won the first prize of the Hannover International Choreography Competition 2018 with O and in 2019 he created for Aterballetto cloud|material. He is 'Member of the stARTacademy of the Bayer Arts & Culture'.
He won Danza&Danza Award 2019 'Best Choreographer'.
Registrations deadline: July 10, 2022
Fee: 50€
---
[cover photo: Francesca Piki Pignanelli]