Mallow is well known for the flower that gives the name to the color. Less striking is its green, nutritious, round and flattened fruit: the panimundu, "bread of the world".
Panimundu is a choreographic practice where spatiality, sensations and energies are modulated through a series of repetitions that become possible only with the emergence of a gap with respect to the moment that has just ended.
This often minimal gap marks a turning point, however slight, in the relationships between the performers and the public. The proximity between the performers never becomes spectacular (if not reactionary, these days) contact-at-all-costs.
The relationships remain visible in that multiplication of details that is the gift created by Pietro Pireddu's sense of compositional time with Carolina Amoretti, Chiara Casiraghi, Giulia Gilera and the composer Spartaco Cortesi.
Participating in Panimundu means experiencing an untimely today, an anticlimactic time, without those anxieties or pandemic accelerations that Panimundu's choreographic research has been able to resist.
– Melissa Melpignano, scholar and researcher in dance and performing arts

choreography: Pietro Pireddu
dance: Carolina Amoretti, Chiara Casiraghi, Giulia Gilera
music: Spartaco Cortesi
co-production: Fabbrica Europa, Compagnia degli Istanti
with the support of PARC Performing Arts Research Centre, Company Blu

Calendar
September 23, 2021 | Festival Fabbrica Europa – PARC Performing Arts Research Centre, Florence
December 12, 2021 | Teatro della Limonaia, Sesto Fiorentino (Florence)
April 29-30, 2022 | S'ALA spazio per artist*, Sassari
September 20-21, 2022 | Festival Fabbrica Europa – PARC Performing Arts Research Centre, Florence
December 17, 2022 | The Loom, Prato
Photogallery
residency at PARC, April 2021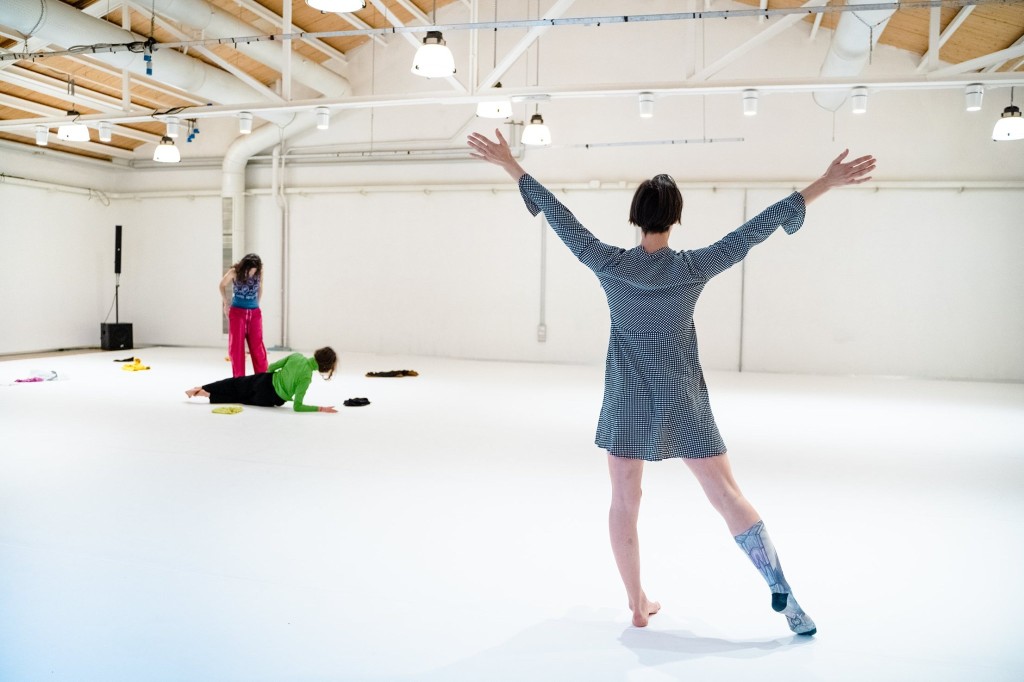 cover photo: Giampaolo Becherini, detail
photogallery: Rebecca Lena