CRISOL – creative processes | Project | Schedule | Videos | Africa – Community | East Mediterranean – Tradition and digital realities | East – Innovation and technology | East Asia – Form and tradition | Italian partners | International partners
ARTISTS
LUCA BRINCHI Italy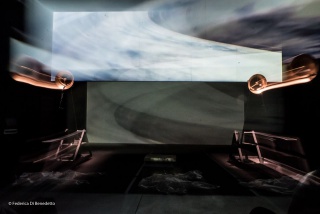 Luca Brinchi began his activity in the multimedia field in 2001, founding, together with five artists from different artistic experiences, the performative artistic collective santasangre. Since the beginning his research has focused on creating virtual environments designed specifically for every project. His work has always aimed at linking video image to body language and sound, finding the possibilities of fusion between these expressions. His works and collaborations have always had a different character and have developed in different artistic spheres, from theatre and dance performances to opera, fashion events and projects in contemporary art galleries.
ANTOINE DANFA Senegal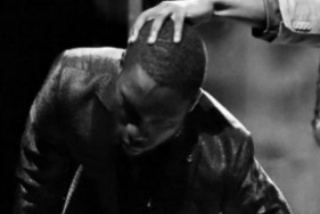 Antoine Danfa graduated in modern dance from the National School of Arts (ENA) in Dakar after four years of professional education in classical dance and modern jazz. In parallel with his studies, in 2008 he joined as a performer the traditional ballet BAKALAMA as well as other contemporary dance companies. He has followed composition workshops with Andreya Ouamba and at the École des Sables, directed by Germaine Acogny. In collaboration with other artists, he has created a group and participated in several events in different countries. He danced in the creation of the company 5eme dimension Boujouman presented at the African Arts Market MASA 2020. He also performed Performance D by Cie Fatou Cissé, winner of the Résidanse program of the French Institute in Paris, scheduled for the 2020 Marrakech Choreographic Meetings.
FRANCESCA FOSCARINI Italy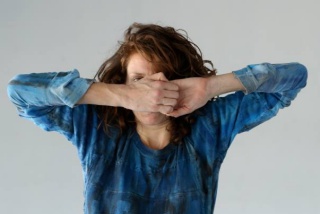 Francesca Foscarini is a dancer, choreographer and teacher. Her personal career has been marked by the encounter with important masters of the international dance scene, such as Iris Erez, Emio Greco, Roberto Castello, Nigel Charnock, Rachel Krische, Rosemary Butcher, Alessandro Sciarroni, Sara Wiktorowicz, Yasmeen Godder, with whom she had the opportunity to research the different languages of contemporary dance and improvisation. Her research and poetic focus on the relation between physicality and states of mind and she is particularly interested in exploring the presence of the performer on stage in relation with the audience. Her works include Kalsh 2009, Cantando sulle ossa 2011 (Aerowaves 2012, Best solo Masdanza 2012, Avignon Off 2014), Vocazione all'Asimmetria 2016 (Aerowaves 2017), Good Lack (2016), Animale (Biennale di Venezia 2018), Oro. L'arte di Resistere (2018) created with the dramaturg Cosimo Lopalco and the performers of Dance Well (research and movement for Parkinson). In 2018 she won the Danza&Danza Prize as emergent choreographer.
ER GAO China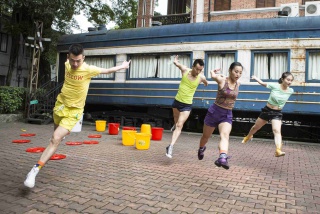 Dancer and choreographer, Er Gao uses dance, film, installation and other creative strategies. Graduated from the Academy of Performing Arts in Hong Kong, in 2007 in Canton he founded the ErGao Dance Production Group (EDPG) which works in particular on dance theatre, public art and dance education. Between 2008 and 2012 he was invited to participate in projects with international dance companies including Rubatu Tanz (Germany), Angie Hiesl and Roland Kaiser (Germany), Limitrof Company (France), Emio Greco | PC (Netherlands). Since 2012 he has received commissions from various organizations and festivals including Ibsen International (Norway), Hong Kong Arts Festival, Jumping Frames Dance Film Festival, Guangdong Modern Dance Festival, Guangdong Modern Dance Company, DPAC Dance Company (Malaysia), Shanghai Ming Contemporary Art Museum.
ALBERT GARCIA Macau/Philippines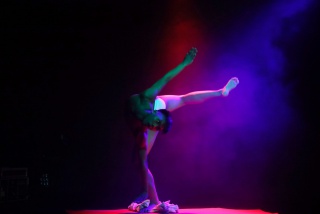 Born in Macau to Filipino parents, Albert Garcia trained in theatre, dance, Chinese dance and modern dance at PIA (Projectos Intervacao Artisticas) in Portugal and at Stella & Artists in Macau. He started performing at a very young age working as a dancer, actor and performer on stilts. He has collaborated with numerous choreographers and international companies including Hiroaki Umeda (Japan) Jan Mollmer and Nir de Volff (Germany), Yang Zhen (China), Black Sand Theater and Stella & Artists (Macau), Cargotopia and Amalgama Dance Company (Portugal), MASSFX and N'IVOIRE QUE DU BLEU (France). In 2014 he created his first choreography, Nilalang, followed by Four legs is good, two legs is better (2015), Made in Macao (2019), Artery (2020). Graduated in Communication, he is currently completing his MFA in Dance performance in Taiwan.
GIUSEPPE VINCENT GIAMPINO Italy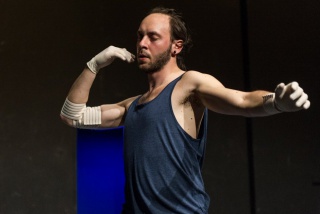 Giuseppe Vincent Giampino graduated in choreography from S.N.D.O. – School for New Dance Development – Amsterdam, where he met and collaborated with international choreographers and dramaturges such as Mårten Spångberg, Benoît Lachambre, Bruno Listopad, Keren Levi, Trajal Harrel and participated in festivals and events including Spring Festival Utrecht, Ruhr Triennale, Something Raw Festival. Maker and performer, currently his work focuses on redefining the organization of a body and its generative possibilities in relation to the compositional modalities of dance and visual art. In 2018 his creation Extended symmetry was selected by Network Anticorpi XL for the Vetrina della giovane danza d'autore (Italian showcase for young dance) in Ravenna. From 2019 he is supported by TIR Danza.
GIOVANFRANCESCO GIANNINI Italy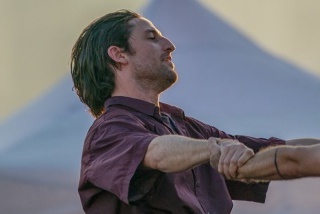 Giovanfrancesco Giannini, born in Naples in 1990, trained at the Scuola d'arte drammatica Paolo Grassi in Milan. He currently works with Alessandro Sciarroni, Cia Aiep Ariella Vidach (Milan), Cie Eco Emilio Calcagno (Paris), Cia Korper (Naples), ZA danceworks. In 2015 he presented his first choreographic works, ENSEMBLE (NAO performing Festival, Milan) and Recomposing Serenade (MORSI, Milan). His project CLOUD/sharing the new intimacy was among the winners of the NAOcrea 18/19 call by Aiep (Milan). He has danced for numerous artists such as Sang Jijia, Dimitris Papaioannou, Stefano Poda, Emilio Calcagno, Luca Veggetti, Mathilde Rosier, Dominique Dupuy, Ismael Ivo, Emanuela Tagliavia, Marco Baliani. Together with the dancers Fabio Novembrini and Valentina Zappa he is part of the Melting Point group with whom he has created the choreographic project Memories.
ANINDITA GOSH India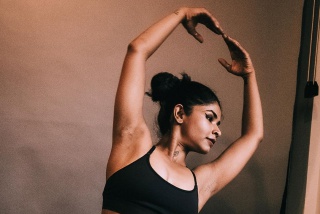 Anindita Gosh has trained in the Indian classical dance Kathak for many years and has joined the Diploma programme with Attakkalari Centre for Movement Arts in Bangalore. Since 2011 she has been a member of the Attakkalari Repertory Company and have performed at many international events such as the Europalia Festival (Belgium), the 4 days 4 plays Festival (Czech Republic), the TARI festival (Malaysia), the Ganges-Danube: Festival of India (Hungary), the Fabbrica Europa Festival (Italy), the Guizhou Dance Festival in Guiyang (China). She has been a cast member of Masala FX by Samir Akika, ISSHH(क) by Nicole Seiler and M by Inbal Oshman. In 2017 she took part in British Council's Mix The Body project with the Company Wayne McGregor. In 2017 and 2018 she performed in South Korea in the piece HERE THERE by Ahn Aesoon. She has also participated in the project by Salvo Lombardo, which was a part of the ICAM Choreography at the 2019 Attakkalari Biennial.
STEPHANIE KAJAL Lebanon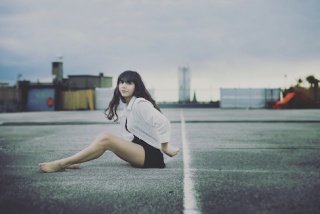 Stephanie Kayal is a dancer, actress, and dance instructor based in Beirut. She holds a Bachelor's degree in Drama and a Master's degree in theatre studies from the Lebanese University – Faculty of Fine Arts. She has taken part in theatre productions in Lebanon as well as in Tunisia, Jordan, Egypt, Algeria, Belgium, France, Germany, Holland and Chile. She has collaborated with different theatre companies and choreographers such as Jorges Crecis and Samar King (Min Tala dance company), Ryan Jojokarso (Dox – Utrecht), Naohiko Umewaka, and lately with Koon theatre group in a production of the Theatre National Wallonie Bruxelle". She presented a dance research titled Dar at Dancing on the edge festival – Holland in 2017. In 2020, she received a grant from "Al-Mawred Al-Thaqafy/Culture Resource" to produce Evidence of Things Not Seen which was presented as a work in progress at Bipod festival in Beirut in 2019. The project was also selected for the 2020 Sundance Theatre Lab.
JEREH LEUNG Singapore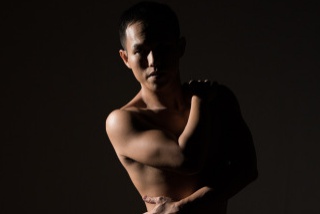 Trained at SEAD (Salzburg) and NAFA (Singapore), Jereh Leung has worked with Singaporean artists Bani Haykal, Choy Ka Fai, Daniel Kok, Eng Kai Er, Loo Zihan, Looi Wan Ping, Tang Ling Nah, Ah Hock and Peng Yu, DramaBox, Frontier Danceland, TheatreWorks and The Necessary Stage; internationally with Isabelle Schad (DE), Xavier Le Roy (FR/DE)), Alexandra Pirici (ROU), Oleg Soulimenko (AT/RUS), Matej Kejzar (BE/SI), Noa Zuk (IL), Ole Khamchanla (FR) and Wallie Wolfgruber (USA).
His work is based upon adopting a constant evaluation and redefinition of subverting patriarchal views. Through merging different mediums (body, sculpture and sound), he creates landscapes that requires a dedication of time and seeks to place viscerally as the central "vehicle of meaning". Combining strategies of tapping into iconic filmic tropes and surrealism, he looks into the politics of negotiating the authenticity of personal memories, interpretation and social construct.
NOEL PONG Hong Kong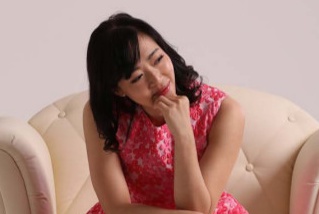 Noel Pong graduated from The Hong Kong Academy for Performing Arts with First Class Honours in modern dance and joined CCDC City Contemporary Dance Company in 1997. She is a homegrown choreographer celebrated for combining elements of dance and drama. Rainy Days and Mondays… (2006), her first choreographic work for CCDC, was restaged at the 3rd Guangdong Modern Dance Festival and Dance Trinity in Hong Kong Dance Festival 2006. She was commissioned by Jumping Frames International Dance Video Festival to produce a dance video based on Rainy Days and Mondays… in 2008. Her other choreographic works include A Walk on the Cloud (2006), He Loves and She Loves (2007), Crime Scene (2009), Fairy Tales – To Be Continued (2010), Off Screen (2011), Inside Out in Strip Teaser (2012), The Buying Game (2013) and The Buying Game 2.0 (2014), Happy Birthday? (2015), Leaving & Living in She Says, He Talks (2016). She is also the co-founder of Zero Zero Ensemble.
IRENE RUSSOLILLO Italy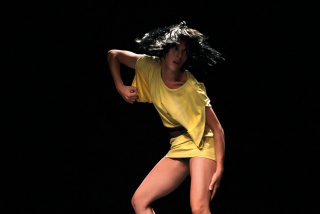 Since 2013 Irene Russolillo has created performances both as a maker and dancer. In her hybrid works she uses movement, singing and writing to make warm, emotional pieces where music has always an important presence. Her first works are the solos Ebollizione, Strascichi and A Loan. In 2016 she created a fourth solo The Speech in collaboration with Lisi Estaras/Les Ballets C de la B as a result of the international Equilibrio Best Performer prize, directed by Sidi Larbi Cherkaoui. In the same year she was also awarded the Best Performer Masdanza international prize of Canary Islands. In 2015 she was awarded the Prospettiva Danza prize along with the videoartist Davide Calvaresi for their joint project Map. In 2018 she created her first choreography for a group of three dancers This is your skin. In 2019 she choreographed and performed Mirrors, a group work in the frame of the Italia Culture Africa programme, collaborating with the video artist Luca Brinchi and the cultural project Griot. The work premiered in Addis Abeba, Johannesburg and Dakar.
MAPATE SAKHO Senegal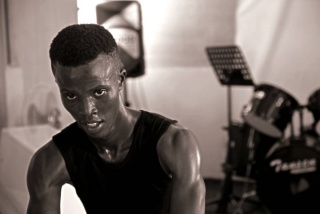 Mapate Sakho has trained in classical, modern, traditional and contemporary dance at the École National des Beaux-Arts du Sénégal and participated in numerous jazz dance, urban dance and hip hop workshops. In 2014-2015 he took part in the Dance Competition organized by Orange Sénégal. Later, he participated in the Dakar Biennial. In 2016-2017 he competed in the Grand Concours Oscar des Vacances and in the Concours Urbain Battle, organized by Tigo in partnership with Télévision Future Média. In 2018 in Ivory Coast he participated in "L'Afrique a un Incroyable Talent", the French-speaking Africa version of the famous English television broadcast "Britain's Got Talent".
ANTONIO SAVOIA Italy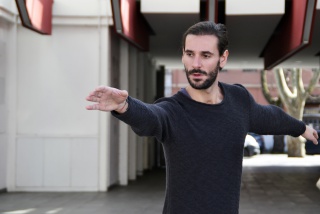 Antonio Savoia is an author, dancer and performer. Born in Brindisi, in 2006 he moved to Rome to continue his education, combining dance research and contemporary art studies. In 2015 at the Biennale College Dance in Venice he participated with Claudia Castellucci in the creation of Esercitazioni Ritmiche and in 2016 with Annamaria Ajmone in the creation of Imaginary Gardens with a real toad in them. In 2016 he moved to Berlin where he attended a Dance Intensive Program at Tanzfabrik. In 2017 he created the solo Quiet Night and the choreographic project Land of Us both presented during the festival Bits & Pieces at Tanzfabrik. In 2018 he was one of the dancers-creators of Edgar C collective and partecipated in the creation of It used to be like that presented during Alumni Tanz Berlin Festival and Jubilee Week Showcase at Tanzfabrik. In 2019 he came back to Italy where he attended the Libero Corpo Pro education programme and presented the choreographic studio Batalo at the Prospettiva Nevskij festival in Bisceglie. Since 2019 he has been a dancer in Genesi choreographed by Giulio De Leo, Menhir Dance Company.
ARABELLA SCALISI Italy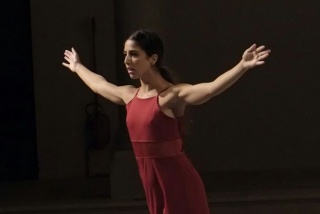 Arabella Scalisi, born in Palermo, practiced competitive artistic gymnastics until the age of 13, when she discovered dance. In 2007 she obtained a scholarship to work in Modena with Alex Atzevi. After attending the Modem Studio Atelier of the Zappalà dance company, she began a collaboration with the company of Cinzia Cona in Palermo with which she has performed in Italy and abroad. In 2011 she moved to Berlin where she studied with Frey Faust (Axis Syllabus), Renate Graziadei (Sasha Waltz and Guests), Jess Curtis (J.Curtis / Gravity), Rebecca Hilton, Britta Pudelko (Akram Khan), Hanna Hegenscheidt (Klein Technique). She has collaborated with important international companies such as Eastman of Sidi Larbi Cherkaoui, Introdans, Moto Armonico, MM Company, Cie /TranS/. In Italy she has participated in creations by Ariella Vidach Aiep, Company Blu, Compagnia Moto Armonico, Balletto Civile, Compagnia Muxarte.
STEFANIA TANSINI Italy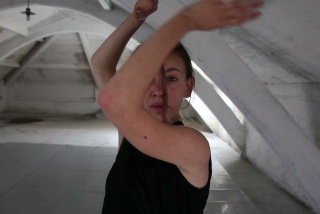 After studying artistic gymnastics and classical dance, in 2014 she graduated as a dancer from the Scuola d'Arte Drammatica Paolo Grassi in Milan. In 2014 she took part in the show by Dario Fo and Franca Rame Storia di Q and began to work as a dancer in the productions of Simona Bertozzi. She also has collaborated with Luca Veggetti and with Ariella Vidach. In 2017 she was called by Romeo Castellucci to take part in his new production Democracy in America and in 2018 to The Magic Flute, opera directed by Castellucci and choreographed by Cindy Van Acker. She has always been accompanied by the need and desire for an authorial path of research on body and movement. Her works include the choreographic-installation project Questione di vita o di morte (2018), the museum performance Linea umana (2017) and the video project Ma Mère, Ma Mère, Ma Mère, in collaboration with the photographer Luca del Pia. She is currently working at Punti di ristoro.
ILYES TRIKI Tunisia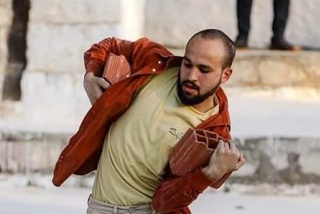 Ilyes Triki (Triki Boy) is a contemporary dancer with a strong hip hop background. Since 2015 he has been part of the Urban Culture Association in Sfax and the Urban Bboys / Urban Kidz group. He has danced for the Art Movement Company in Sfax and the Mouvma Dance Company in Tunis. He has participated in workshops by Hela Fattoumi, Terry Smith, Emilio Calcagno, Rosda Zangri, Pedro Pauleson, Imed Jemaa, Hamdi Dridi, Kais Chouibi, Pascal Beugree, Norio Auchida and others. Since 2018 he has been part of the Ballet de l'Opera de Tunis and has collaborated with the Compagnie ECO in Paris, directed by Emilio Calcagno. In 2019 he created B.A.D., a solo that represents a journey in search of balance through an itinerary that connects the body to the space-time dimension and to the energies and human connections that surround it.
OPERATORS
FABRIZIO MASSINI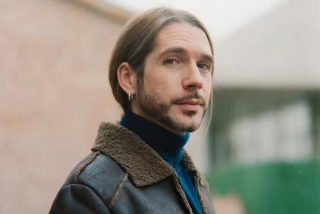 After his early experience as theatre performer and director, Fabrizio started to research Chinese language and culture at the University of Florence (BA in Intercultural Studies) and then at the University of London/SOAS (MA in Chinese Theatre and Film). In 2009 he moved to Beijing for a research residency at the Central Academy of Drama. Based in China between 2009-2019, Fabrizio worked as producer, touring manager, curator, and dramaturg for the performing arts. During this time, he collaborated with several organizations including Guangdong Modern Dance Festival, Beijing Dance Festival, Fabbrica Europa, Festival Oriente Occidente, Hong Kong Cultural Center. Fabrizio has been Artistic Director at Ibsen International (2016-2019) where he curated and managed the Ibsen in China program. Between 2017-2019, he co-curated (with Thomas Shaupp) and managed the workshop series "Dance Dramaturgy in China". He gave guest lectures at institutions including the National Theatre Company of China, Beijing Dance Academy, Danish National School of Performing Arts, University of Oslo and others. His articles were published in Chinese, English, Italian and Norwegian.
GIULIA POLI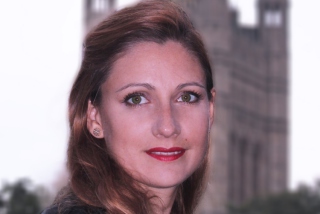 An Independent Programmer and Producer with an experience in international projects, after the Master in Arts Management she started her career in London in the field of visual arts but very soon discovered her passion for new media, performing arts and interdisciplinary art practices. Over the years, she has collaborated with many entities such as Quartier21 (AT), Kunst-Stoffe (DE), Latvian Centre for Contemporary Art (LV), Helsinki City Art Museum (FI), Madre Museum (IT), Uffizi Gallery (IT), New York City Ballet (USA), Laiks Dejot Festival (LV), Euro-Mediterranean Festival (IT), Ravello Festival (IT), Daniele Cipriani Entertainment (IT), Rome Opera Theatre (IT). In 2016 she was appointed Head of Programming for Theatre and Dance at Centro per l'Arte Contemporanea Luigi Pecci in Prato and from 2017 onward she developed the multimedia project The Heritage promoted by UNESCO. In 2018 she moved to Singapore and started developing international projects between Europe and Asia in conjunction with local institutions such as the Singapore Design Week, T.H.E. Dance Company, M1 CONTACT Festival, Italian Embassy in Singapore and Euro-Asia Foundation. In 2019 she has been invited as Guest Programmer at CROSS Festival (IT) to curate its Asian section.